Who are the team behind Frontier?
Frontier Nursery & Garden Supplies is a friendly and reliable family-owned business in Romsey, Victoria. We are proudly local, and many of our materials are sourced from other locals – so the love stays in our vibrant community!
The right products for your needs
We pride ourselves on our carefully selected products and travel regularly to see what else our customers may find useful. We like to make sure our customers walk out the door happily each time with exactly what they need:
Brick sand for bricklayers
Gravel suitable for drainage and sewer pipes for plumbers
Mulch, pebbles, bark, and organic soil for landscape gardeners and home-owners
And a few products and services you may not expect
Kanga loader hire
Compactor hire
Raised garden beds
Chook houses made to order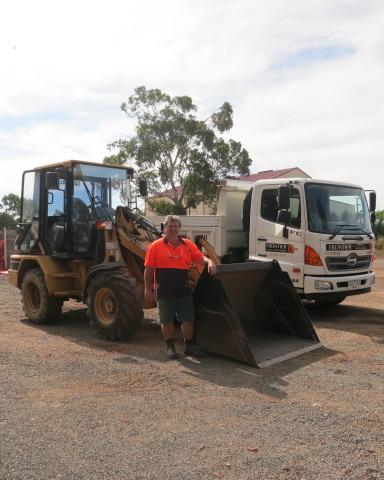 Who visits us?
We are frequently visited by tradies, builders, landscape gardeners, and home-owners who enjoy the convenience of our location, and value our exceptional service and selection of products. Scratching your head in bewilderment? Yes, we really do provide tip top service - it really does still exist!
Delivery and service areas
You can pick up, or we can deliver to you – where you need it, and when we you need it. Need it within the hour? Done! Areas we service include Romsey, Lancefield and the entire Mt Macedon region.
Let us help you!
Give us a call to chat about your landscaping projects and we'll help you figure out what materials will work best according to your goals and budget.
Drop in and we'll gladly show you around – it's best to see and feel the materials, and we'll work out how much you need for the space you're working in. We look forward to helping you soon!
Local businesses we partner with
Frontier Nursery and Garden Supplies uses and recommends these local businesses for a range of products, services and activities: